Stay and rest at your own distinct choice of accommodation.  Every travel is unique and so we offer a varied line of room options: Standard, Deluxe,  Quad, Mezzanine, Family, Junior Suite and the Amethyst Suite.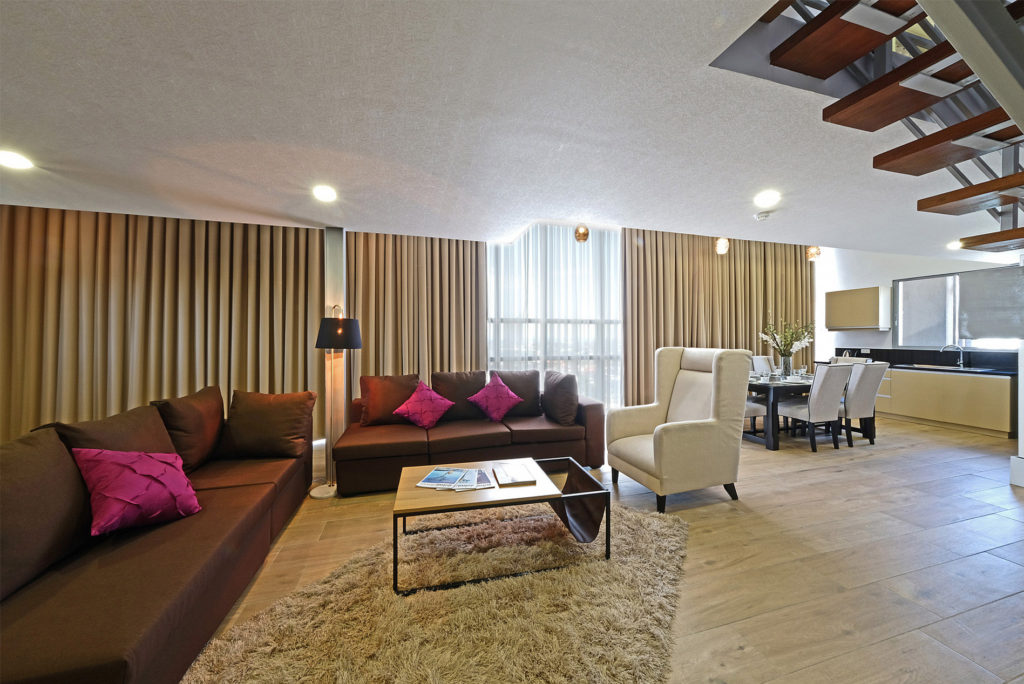 Reward yourself with a grand suite experience.  The Amethyst suite provides three (3) bedrooms complete with a king-size bed, one queen-size bed and one single bed.  Soak in the wide panoramic view of the city while lingering around the living room or the kitchen.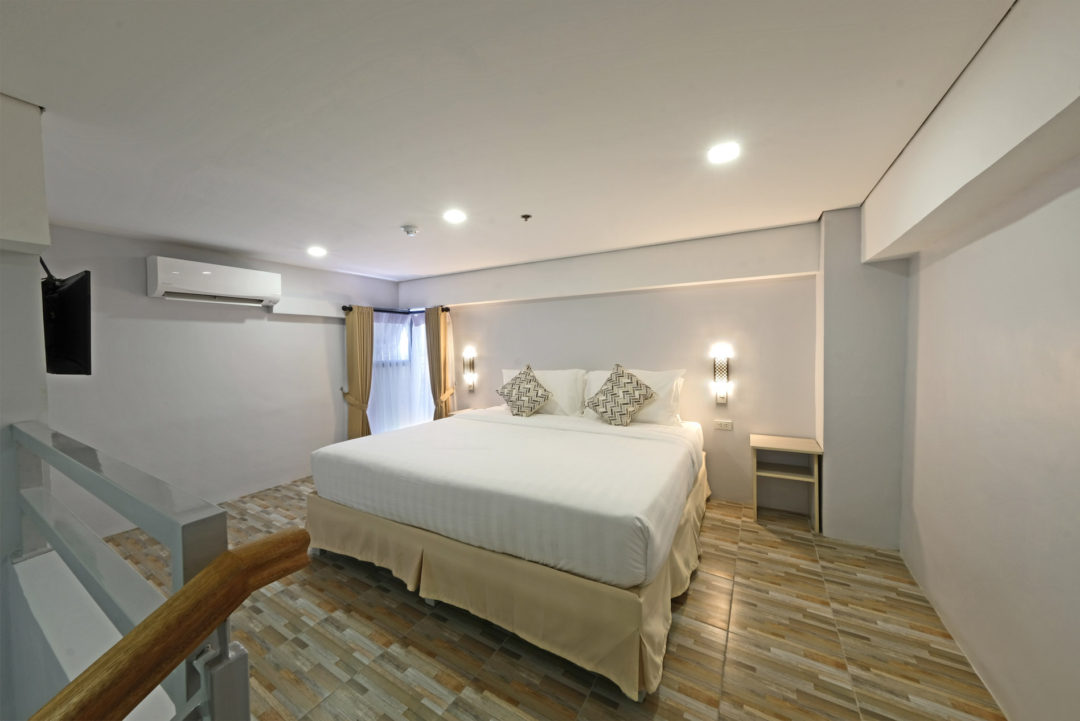 Add more room and privacy with our loft-type suite offering guests a receiving area and a separate sleeping space.
Delight yourself with a Deluxe accommodation for single or double occupancy.  Enjoy the relaxing comfort of a spacious room with a king-size bed.
For the easygoing traveler, the standard room offers single or double occupancy , featuring either two (2) single beds or one (1) queen-size beds.
Invite your friends to a vacation and stay all together in one room good for four (4) persons with four (4) single beds.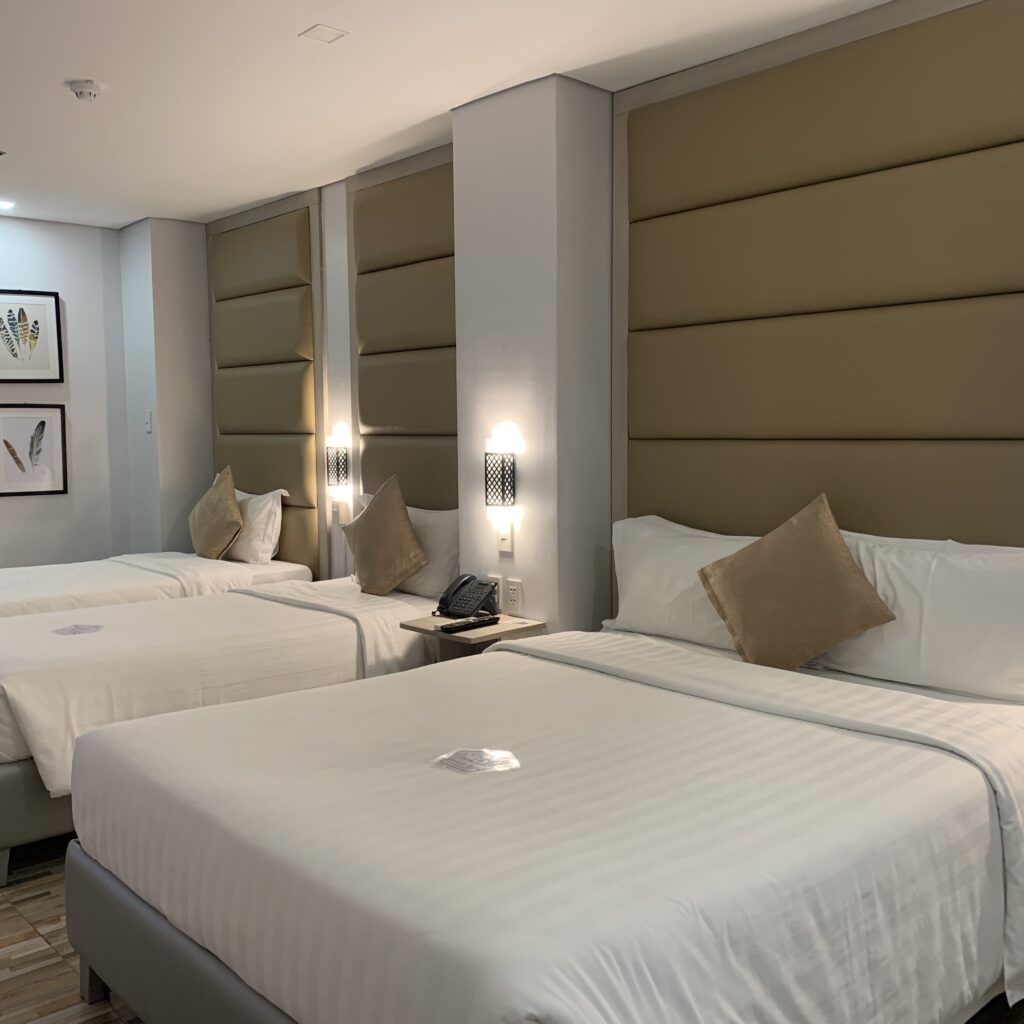 Bring in the whole family on your next travel and recap your escapades in one room, set up with two (2) single beds, one (1) queen-size bed and basic amenities.
Get away from it all with your own private space furnished with one single bed.